'OUR Broomhall Heritage Open Day'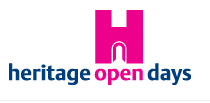 Saturday 12th September 2015 at 1pm-4pm
Things we didn't know about Broomhall!
Broomhall is a surprising place! Over the last three years the OUR Broomhall Group have been piecing together its origins, development, people and experiences and have presented the results in this website and a book – 'A History of a Community Centre in a Sheffield Neighbourhood'.
Held at the Broomhall Centre.
On this OUR Broomhall Heritage Open Day there will be an:
Exhibition 'Hidden Worlds of Broomhall Revealed'
1.00pm         Exhibition & Book Launch
Documentary: 'Images and people of Broomhall'
2.30pm    Discovery trail, visiting places of interest in Broomhall
Refreshments will be available.
Come and find out what we have discovered, come and be surprised!
For more information contact http://www.heritageopendays.org.uk/directory/laa/Sheffield
'The Hidden Worlds of Broomhall Revealed' Exhibition
An exhibition of 18 of our favourite photos Over 5000 images were scanned or taken during the OUR Broomhall project. We have chosen 18 of these to showcase in our special exhibition of images called 'The Hidden Worlds of Broomhall Revealed'. April 30th – June 30th 2015 Parlour Cafe Sheffield Jesus Centre, Broomspring Lane, S10 2FB Opening times: Mon, Wed, Thurs, Fri 10am-2.30pm SPECIAL EXHIBITION EVENT: 29th May 2015 at 4.30pm.  
OUR Broomhall 'Project Finale'
5pm, Saturday March 21st 2015
@ The Broomhall Centre, Broomspring Lane, Broomhall, S10 2FD Come and celebrate the amazing achievements of this project. The exhibition, book and this website will all be on display. Everyone is welcome! Food and refreshments will be provided.
In Our Writer's Footsteps~ Heritage Walk
Sunday 26th October 2014 @ 3pm
As part of Sheffield's city-wide 'Off the Shelf ' writing festival
Broomhall Revealed ~ Heritage Walk
Sunday 14th September 2014 @ 2pm-5pm
As part of the national Heritage Open Days
Other Past Events:
Project Launch event
Hanover Archaeology day 2013
Hanover Archaeology day 2014
St Silas Open Day 
Down Memory Lane